Central Kentucky Second Saturday Divorce Workshop- Online Webinar
Register | Book
Date(s) - 13/08/2016 - 11/12/2021  8:00 am - 12:00 pm Register | Book
Event Information
The workshop is designed to help women take the next step, no matter where they are in the process of untying the knot.
Registration on Eventbrite for a free online divorce workshop-Webinar or call Douglas Donald at (859) 552-8902.
This workshop is for you if:
-You are contemplating divorce.-You are in the process of getting divorced. You've already filed for divorce and are overwhelmed by the process.-You're not sure what to do next.
You Will:
-Explore the legal, financial, and emotional aspects of divorce.-Discover resources available to help you.-Talk with others experiencing similar life changes.-Learn from experts who have guided others through the divorce.
Speakers: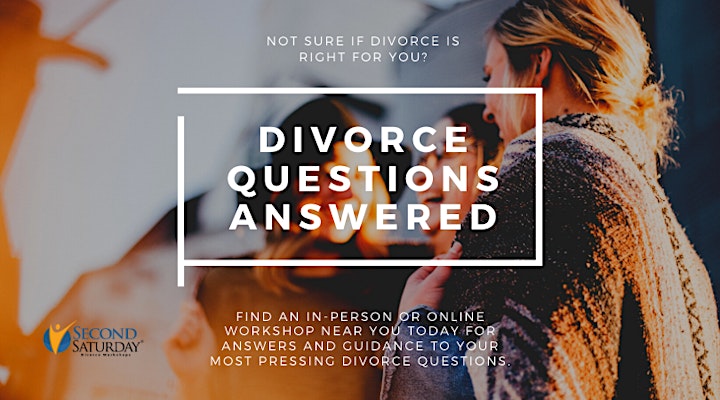 Categories


Online Event Free
Tag:


We do not book for this event.Partner registration may be found at bottom of the page. Curated events are published as seen. The organiser and author have no role in the event. For updates check with sources in event information above.