Event Information
Imam al Mundhiri's Targheeb wa Tarheeb
EXHORTATIONS & ADMONITIONS
الترغيب والترهيب للمنذري
Reflections on Imam al Mundhiri's celebrated Hadith collection
Covering topics on adab, ethics, spirituality, heart softeners, psychology, law and jurisprudence. Based on the summary by Ibn Hajar al Asqalani, and Muntaqa by Al-Qaradawi.
A free weekly online class for everyone.
Sheikh Abdullah Hasan
Every Thursday – Starting from 17 Sept 2020 – 9:30pm
Facebook.com/springfoundation
Free weekly halaqahs. Those who register will receive the recorded videos and other materials.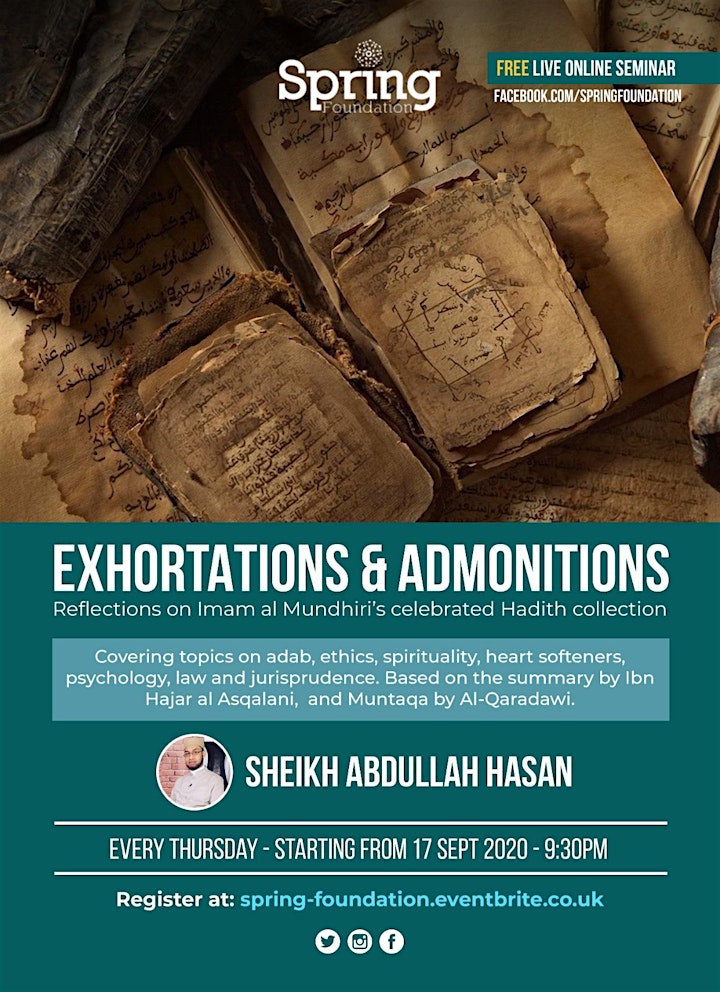 Categories


Online Event Free
Tag:


We do not book for this event.Partner registration may be found at bottom of the page. Curated events are published as seen. The organiser and author have no role in the event. For updates check with sources in event information above.