Event Information
Worship, Christian Fellowship, Bible study and Sunday Service
Worship is about fellowship,honoring and praising our Lord and Savior. It is a time when we gather together to experience the presence of the and express our joy and gratitude. The power of God's word touches those who are hurt awakens hope for the hopeless. 
We invite you to join us in a celebration of worship, christian fellowship, study and service. When you become a part of our exciting journey of faith, you will be encouraged, challenged and rewarded with renewed spirituality.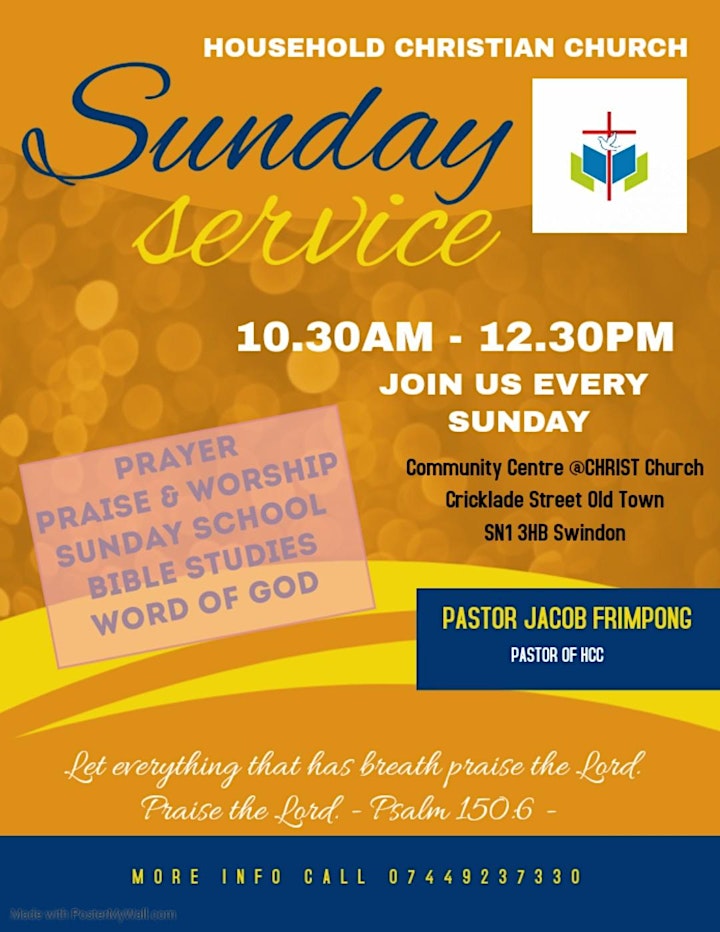 Categories


Online Event Free
Tag:


We do not book for this event.Partner registration may be found at bottom of the page. Curated events are published as seen. The organiser and author have no role in the event. For updates check with sources in event information above.