Self Application The Perfect Brow Class "For the everyday Woman"(Virtual)
Register | Book
Date(s) - 30/01/2020 - 29/09/2022  7:30 pm - 9:30 pm Register | Book
Event Information
The Perfect Brow Class
This Class is for the everyday Woman. Striving to create brows that they feel confident wearing like the pro's!
How to Properly register:
Register here on Eventbrite to reserve slot.
Send payment via cash app $DeanS1 or apple pay Holiday flash sale of $10 (Once payment is received your slot is confirmed).
You will receive confirmation and access info via email week before event.
Make sure you have all tools & materials before class.Reach out to me to purchase a brow kit for class if you need tools. It comes with the basic tools that you will need. $30 for kit
What's included in basic brow kit: $30
Brow Razor
Tweezers
Spoolie brush
Angled brush
Brow trimmers
Brow pencil
You will also need :Recommended items
**2 concealers, 1 your shade and 1 one shade lighter than you. (or you can use foundation that is your shade instead of two concealers)
-Straight edge or concealer brush
-Face primer
-Setting powder
-Brow pomade
-Brown eye shadow color of your brow hair
-Brow gel
– Blending brush
Description:
Are you burnt out from watching Brow tutorials on YouTube? Or you've tried to replicate the looks, feel like a clown, get scared and wipe it off before leaving the house.?
Feeling behind the times and need a new brow routine?
Want to start doing your brows but don't know where to start?
You have a bag full of brow tools but don't know how to use it?
I was you! Before becoming a makeup artist, I would struggle to get my brows right. I paid for class after class and practiced for hours at a time. After years of teaching both beginner and professional MUA's. In addition to hosting one on one self application classes. I am here to share those skills with you. The Perfect Brow workshop will teach you my professional techniques to builds your CONFIDENCE and unleash your inner artist. With the right tools, products and instructions. You too can master your everyday brow look!
Whats Included in the Virtual Brow Class:
Discount for digital step by step brow sculpting guide created by Shawniece Dean $15
Access to virtual class real time experience through Zoom conference site
Step by step brow sculpting video that you can replay.
Pro Tips, network opportunity and inspiration
Whats Covered in the Virtual Brow Class:
Skin care basics
Brow prep
Brow grooming
Brow fill-in
My Brow highlighting technique
Brow setting
Additional pro tips and tricks (how to measure and mark brows)
You will use your own kit or purchase a kit from me. To go from Boring dry brows to Flawless popping brows!
Still on the fence…. As women, we often put our needs (and wants) on the back burner. We run ourselves ragged taking care of everyone else. Stop putting yourself last. Invest in yourself! Don't wait until the New Year. Step into your new self NOW!This is an virtual live class. Secure your spot today!
FYI
When sharing or posting on social media be sure to Use hashtags #shawniecetaughtme #browclass2020 #enhancedbysdean
FAQ's
What do I need to have to successfully complete the event?
Have your entire brow kit, brushes, tools and products.
I'll provide a list of products for purchase. In addition to the basic brow kit you can purchase from me.
Make sure you have good lightening
Have a note pad to take notes.
have a cpu or phone to access the class
DOWNLOAD THE ZOOM CONFERENCE APP ON YOUR SMART PHONE AHEAD OF TIME
CHECK YOUR EMAIL A WEEK BE FORE CLASS DATE FOR ACCESS INFORMATION.
*Amazon list for additional recommended tools and products be sure to make sure you are getting the color to match your skin tone. Amazon link http://a.co/61gJmR7
Organizer Contact Information:
How can I contact the organizer with questions?
Please feel free to contact Shawniece Dean via Phone/ Text 443-254-2848 or email [email protected] please make sure to put brow class in the subject line.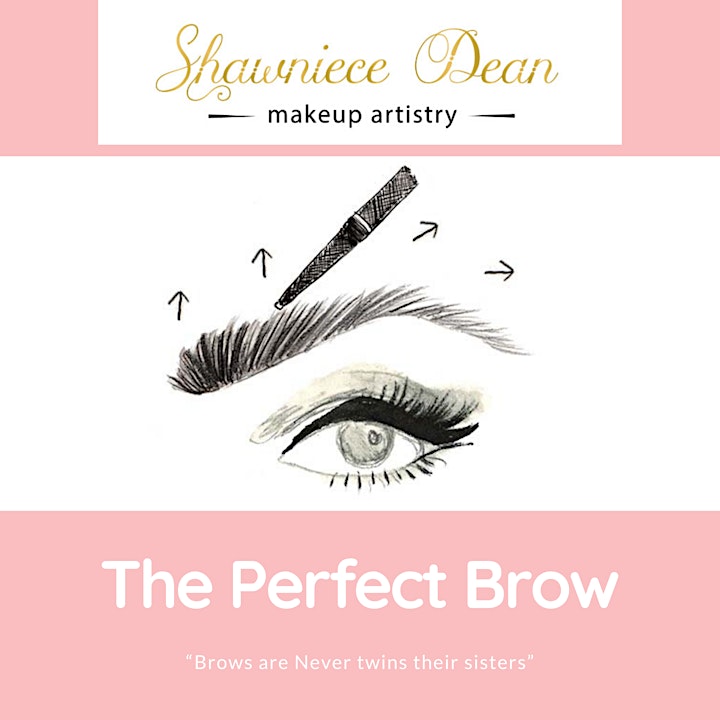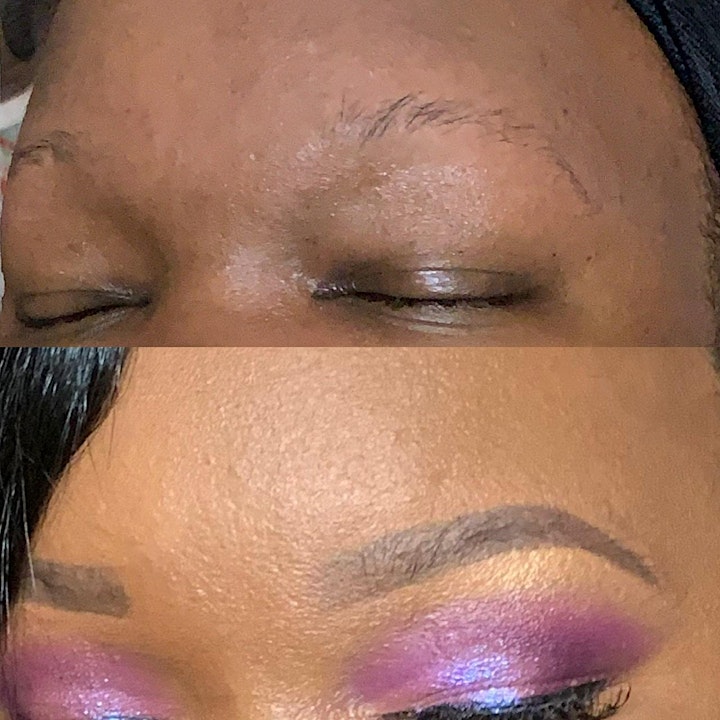 "Building Confidence In Every Woman"
Categories


Online Event Free
Tag:


We do not book for this event.Partner registration may be found at bottom of the page. Curated events are published as seen. The organiser and author have no role in the event. For updates check with sources in event information above.